If you're new to Evansville, Indiana, or have been here for years, you might be surprised by everything there is to do in the area for people of all ages. There is so much to do from exploring Evansville's past or appreciating the current beauty of Evansville's forests and wetlands. Check out our list of 8 of the top things to do near Evansville, Indiana, and find something for everyone. Many of these attractions are located just minutes from North Park Apartments.

8 OF THE TOP THINGS TO DO IN EVANSVILLE, IN
Have you ever fed a Giraffe? Mesker Zoo in Evansville, IN, is a great place to go that connects visitors with animals from all over the world. At Mesker Zoo, you can see animals from Asia, Africa, and even South America's Rainforests. This is a great place to go for hands-on educational learning. At Mesker Zoo, you can feed Giraffes and Penguins and even take out paddleboats on Lake Victoria. While events vary depending on the weather and time of year, there is always something fun to see and do at Mesker Zoo.

Burdette Park is an Evansville staple during the Summer months. The Burdette Park aquatic center is one of the aquatic centers in the midwest and has an Olympic size swimming pool with two diving boards and also several water slides. Learn more about this great place to unwind in the summer and beat the heat, and find up-to-date information about passes and what to expect.
The LST-325 is the last remaining fully-functioning LST in the country. This memorial remembers the contributions of this ship in the WWII, Korean, and Vietnam Wars. This memorial also remembers the crews that served on these ships. When you visit the LST Memorial, you can tour this piece of American history and step into the past and imagine what it would have been like to be a sailor in WWII. Visit the website for information on the ship's history and how to visit.

Curious about what was happening in Evansville a thousand years ago? Visit Angel Mounds state historic site to see what was once a central point for the thriving indigenous culture. These mounds were once an important religious, political, and trade point for the people that lived in the area from 1000-1450 A.D. The people who lived here were part of the Middle Mississippian culture. While you're here, you can take a hike that will take you through several mounds and has stunning scenery.

Howell Wetlands are one of the largest urban wetlands in Indiana. This 35 Acre park has a little over a mile-long trail. There is so much wildlife that you might be able to stop at the wetlands, including Cranes, Coyotes, Raccoons, Bobcats, and Possums. You might also be able to see a Beaver or its lodge when you visit. If you are looking for a nice walk in the Evansville, IN, area, visit the Howell Wetlands.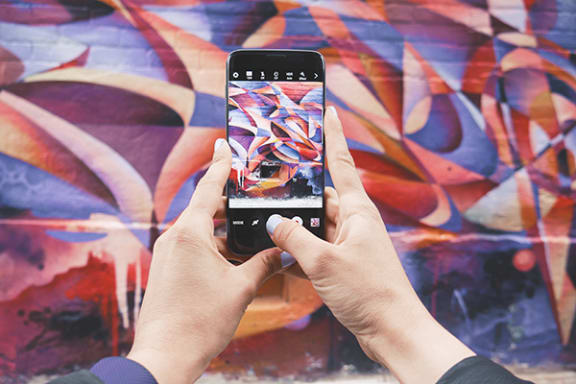 Evansville, Indiana, has a great art scene! Self.e Alley is a fun place to go for Interactive Mural Art in Evansville. The Self.e Alley has several murals that celebrate Evansville that strive to celebrate the community and boost pride in the Evansville Area.

Walther's Gold & Fun is a great place for fun for all ages in Evansville. With 36 holes of Tropical mini golf that are both indoors and outdoors, this a great spot for year-round fun. While you're here, you can also enjoy Lazer Tag, Mini Bowling, and an Arcade with 50 games. Walther's Golf & Fun has been voted Evansville's best mini golf for the past eight years. Come see what it's all about! Check out the website for up-to-date information on visiting and prices.

Visit Wesselman Woods and find the largest playscape in the U.S.. The playscape is a natural area that uses the natural environment that helps children connect to the outdoors and get creative. The Wesselman Woods is the largest tract of virgin old-growth forest within city limits in the U.S.. Wesselman Woods is a great thing to see in Evansville and are a remnant of Southern Indiana's original forests.

Testimonials
The leasing process is very simple and straightforward. The maintenance crew is definitely five-stars, the only downside is the laundry room can be far away.

- Google Review
We love our townhouse here at North Park Apartments!! Our home was nice and clean from day one.

- Google Review