Renting a House vs. Apartment: What's Best for Me?
If you are one of the 114 million renters in the United States (more than a third of all households in the US), one of the main decisions you need to make is whether you will rent a house or an apartment.
In general, there isn't a right or wrong decision about your choice it depends on your unique needs and lifestyle. With that said, let's look at the pros and cons of renting a house vs. an apartment so you can choose the perfect home for you and your family.
Pros of Renting Houses
First, let's take a look at house rentals. They have several advantages that might suit your lifestyle.
Privacy
One of the most significant benefits that houses give people is privacy. Houses naturally give you more distance away from neighbors and allow you to live in a completely separate building. This is opposed to apartments with thinner walls, so if you have noisy neighbors, it can be a problem.
It's not uncommon to get stuck with loud or nosy neighbors wherever you go, but houses at least give you the privacy you need to relax. Getting mail and packages is also easier when you live in a home.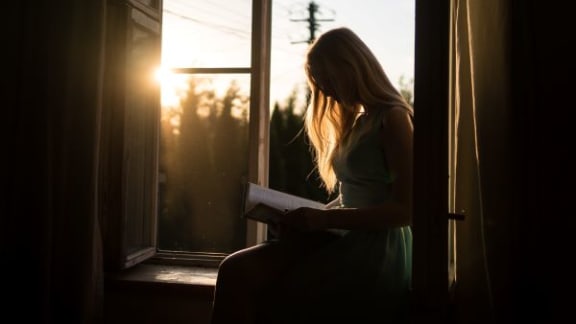 Space
Renting a house typically gives you more space than an apartment does. So you'll usually have more rooms to use and more space, and if you're lucky, you'll have an outdoor area that is exclusive to you. This means having friends and family spend the night, having parties and backyard BBQs, and being able to park vehicles in your own garage. More space in your home makes it a much better environment for pets to roam around. If you have a big dog, renting out a house with ample outdoor space makes a lot more sense.
Living
Continuing on the theme of space, having a bigger house with many rooms makes it much more suitable for multiple people to live in.
Cons of Renting Houses
Although renting a house might fit some people, there are many reasons they might not be the best choice. Let's take a look at a few of them.
More Costly
Generally, renting a house is significantly more expensive than renting an apartment. Of course, this depends on other factors like the area, the size of the house, and the rental market, but this usually holds.
Not only is rent usually higher, but houses also have many additional maintenance costs that make them more expensive.
Convenience
Houses are usually not as close to entertainment centers as apartments are. Instead, they are typically situated in suburbs that might be further away from stores, restaurants, and other amenities. You'll probably need a car to get where you need to go.
Dealing With a Landlord
When you rent a house, you'll need to maintain a good relationship with your landlord. Although this is also true for apartments, it is a bit different when it comes to houses. Landlords see their houses as investments, so you'll probably interact more with them than with a property management company.
Pros of Renting an Apartment
Now let's check out the advantages of living in an apartment. Keep reading to learn more.
Much More Affordable
When renting an apartment, they are usually much more affordable than a house. Not only is rent usually much lower, but you typically pay less for utilities, which are often just added to the rent. Because of the cost difference, you might be able to live with a much higher standard of living for the same amount of money you might pay for a house.
Walkability
As mentioned earlier, apartments are typically much closer to entertainment centers and walkable areas. This makes it significantly more convenient to get around. They are often closer to public transportation hubs as well.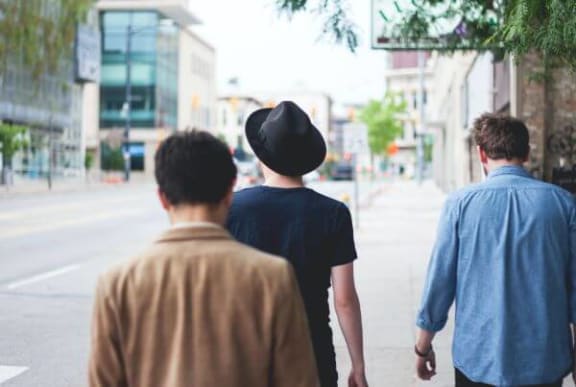 Amenities
Another great advantage of this style of rent is the apartment amenities. Newer apartment buildings will often offer access to extra services, like:
On-site gyms
Covered parking
Wireless Internet
Balconies
Snow removal
On-site dog park
Fast maintenance
Not only does having all of these amenities make apartments much more enjoyable and convenient to live in, but they also save you a significant amount of money.
Less Maintenance
If you choose the apartment rental route, you'll find that it is much easier to maintain. Most of the work to keep the place up-to-par is already done for you by the maintenance staff. If you ever need help, they are just a phone call away.
Restrictions
Apartments usually have many more restrictions. This means you will likely be unable to improve your home without getting permission first. You also may not be able to keep pets in your apartments. If you choose to live in an apartment, make sure to check all of their rules beforehand. Restrictions can also be a good thing because everyone around you will be held to the same standards so it is easier to report noise or other issues.
Pros and Cons of Renting a House vs. an Apartment: What To Do Next
Now that we've gone over all the pros and cons of renting a house vs. an apartment, it's time to do the legwork. The best way to find what will fit you is to research places in your area that fall within your budget. If you're looking for a fantastic apartment with outstanding facilities, check out North Park Apartments in Evansville.
Reach out to us today!
Testimonials
The leasing process is very simple and straightforward. The maintenance crew is definitely five-stars, the only downside is the laundry room can be far away.

- Google Review
We love our townhouse here at North Park Apartments!! Our home was nice and clean from day one.

- Google Review