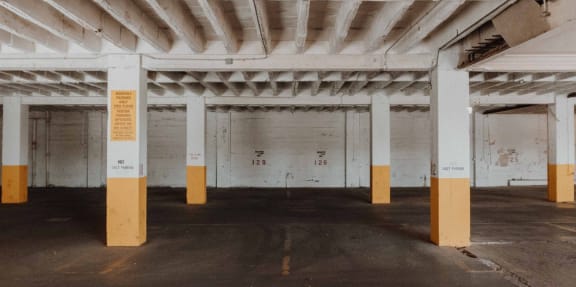 What Is Unassigned Parking in an Apartment Community?
Mortgage rates
continue to rise
. The high rates have made apartment living the less expensive option for many people. You may be wondering if the amenities of apartment living can match the ones that come with owning a home. Little things like where you park your car matter from day to day.
We can help you understand the different types of
parking in apartment complexes
so it's one less thing you have to worry about. Consider the different options now instead of hating your situation a month in. Let's dive into assigned and unassigned parking. Keep reading to find out what type of parking works best for you!
Unassigned Parking
Unassigned parking is open parking that doesn't require payment or permission. For this type of parking, spaces are not assigned to a particular apartment or person. Anyone can park in unassigned parking at any time. It's a first come, first served type of parking plan that some apartment complexes offer.


Some apartment complexes may require a gate code to enter the parking lot. They might utilize a sign or decal to prove that the car belongs in the apartment complex.
Another thing that apartment complexes often do is offer unassigned parking in zones. Instead of one space belonging to one person, an entire zone of parking belongs to a building.
That makes it a little less of a race to get to a parking spot before someone else. However, for the most part, unassigned parking is welcome to anyone who needs it.
Keep that in mind. Unassigned parking in apartment complexes includes guests.
It's
open to renters
and their friends and family. Check with the property manager to see if they have apartment parking rules about that before signing.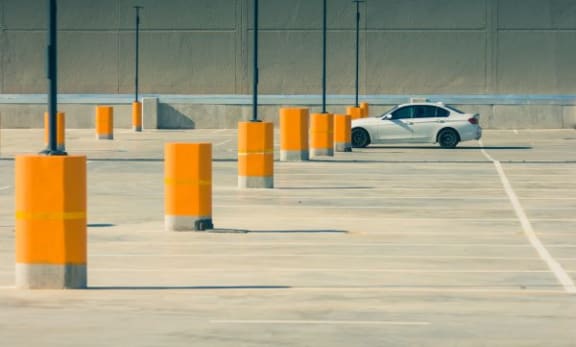 Pros and Cons of Unassigned Parking
Unassigned parking has some pros and cons based on availability and cost. Most of the time, this option doesn't cost a fee. That's a big pro when you're already paying rent and utilities.
Since this type of parking is based on availability, it can also be a nuisance. Everyone is sharing the same parking, which means there might not be any when you need it.
If you work typical hours, you'll be leaving and arriving at the same time as many other people. There's no way to save a parking space for yourself and be sure that you have easy access to your building.
Keep this in mind for grocery shopping and loading heavy things into your car or apartment. It may end up being a little bit of a walk for you.
Assigned Parking
Assigned parking in apartment complexes exists for one person, vehicle, or apartment. If you live with other people, you can trade off what vehicle parks there.
The space is usually assigned to the apartment number. This spot is reserved for you to park in every time.
It's not open for public use. It's dedicated to your vehicle.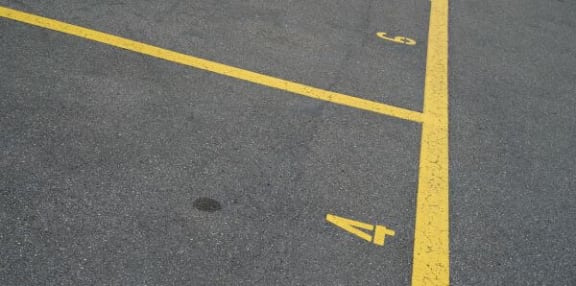 Pros and Cons of Assigned Parking
The biggest pro for assigned parking is consistency. You have a spot every time you need it.
You don't have to worry about the parking lot filling up. You know where you're going to park, and it's usually close to your building or door.
The biggest con is that assigned parking usually comes at a price. For those willing to pay the price, it's a good option. However, not everyone can afford the added monthly payment of an assigned parking space.


The other major con is the annoyance of other people parking in your assigned spot. You have to deal with confronting whoever parked in your spot. Not everyone follows apartment parking etiquette.
The other option is to contact the landlord or property manager to deal with it. In that case, you're not waiting on them to take care of the issue.
You could always call a tow truck, but you're on someone else's time again. Until then, you don't have a place to park.
Garage Parking
Pros and Cons of Garage Parking
Like assigned parking, the biggest pro is that you don't have to search for parking. You have a dedicated spot to park your vehicle every time.
You're also offered a bit more protection this way. Your car is covered in the event of storms.
Garage parking normally comes at the steepest cost, however. If you can pay for it, garage parking is likely the best option.
The other con to consider is whether or not the garage has an electric opener. It's a hassle to get out of your car to open the garage every time you need to park.
Some older buildings don't have electric openers. So, it's something to keep in mind when looking at apartment parking options.
Other Types of Parking
While assigned and unassigned parking are the most common types of apartment parking, there are a few others you may encounter. Tandem parking is an example. Tandem parking occurs in a driveway. When multiple people share a tandem parking situation, they park in a line.


One car is blocked in front of another. This works fine for some people who communicate well and don't have conflicting schedules.
However, it's a bit of a nightmare when dealing with inconsiderate roommates who have blocked you in and can't be reached. There's a lot to consider for that type of parking.
There's also covered and uncovered parking. Assigned parking isn't always covered. It just means you have a specific spot.
Oftentimes, assigned parking does come with an overhang to protect your car slightly. That's not always the case though.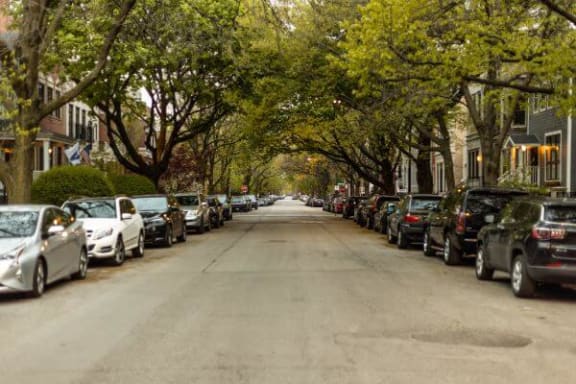 Check with the Apartment Complex
Communicate clearly with the landlord about whatever parking you think you're going to get. Read the fine print of your contract.
Ask about parking rules and guest passes. Find out what happens if someone parks in your assigned spot.
If they offer unassigned parking, ask if they operate in zones. Also, check about damages if they occur.
These questions help you understand what you're getting so you're not disappointed. If you're looking for an apartment in Evansville, IN, check out
our amenities
and then schedule a tour today!
Testimonials
The leasing process is very simple and straightforward. The maintenance crew is definitely five-stars, the only downside is the laundry room can be far away.

- Google Review
We love our townhouse here at North Park Apartments!! Our home was nice and clean from day one.

- Google Review